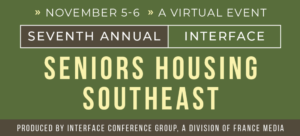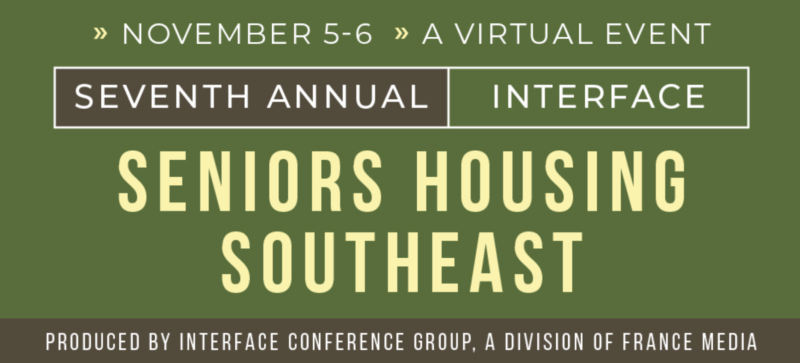 InterFace Seniors Housing Southeast, the industry's largest and longest-running regional conference, is back by popular demand!
This year's event will be held as a virtual conference and once again bring together the leading owners, operators, investors, developers, and financiers of seniors housing in the Southeast as well as those in other parts of the country who do business in the region.
We're excited to be able to bring the industry together and offer great content, insight, and networking in a safe, virtual environment in a year in which in-person conferences aren't a possibility.
Find out more »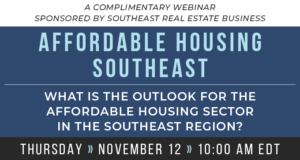 With the economic downturn, the urgency to address the affordable housing crisis is amplified. Southeast Real Estate Business is hosting a panel of leaders to discuss obstacles that the affordable housing sector faces and ideas for bringing projects to fruition, as well as strategies for successful operation of existing properties during the pandemic.
Find out more »