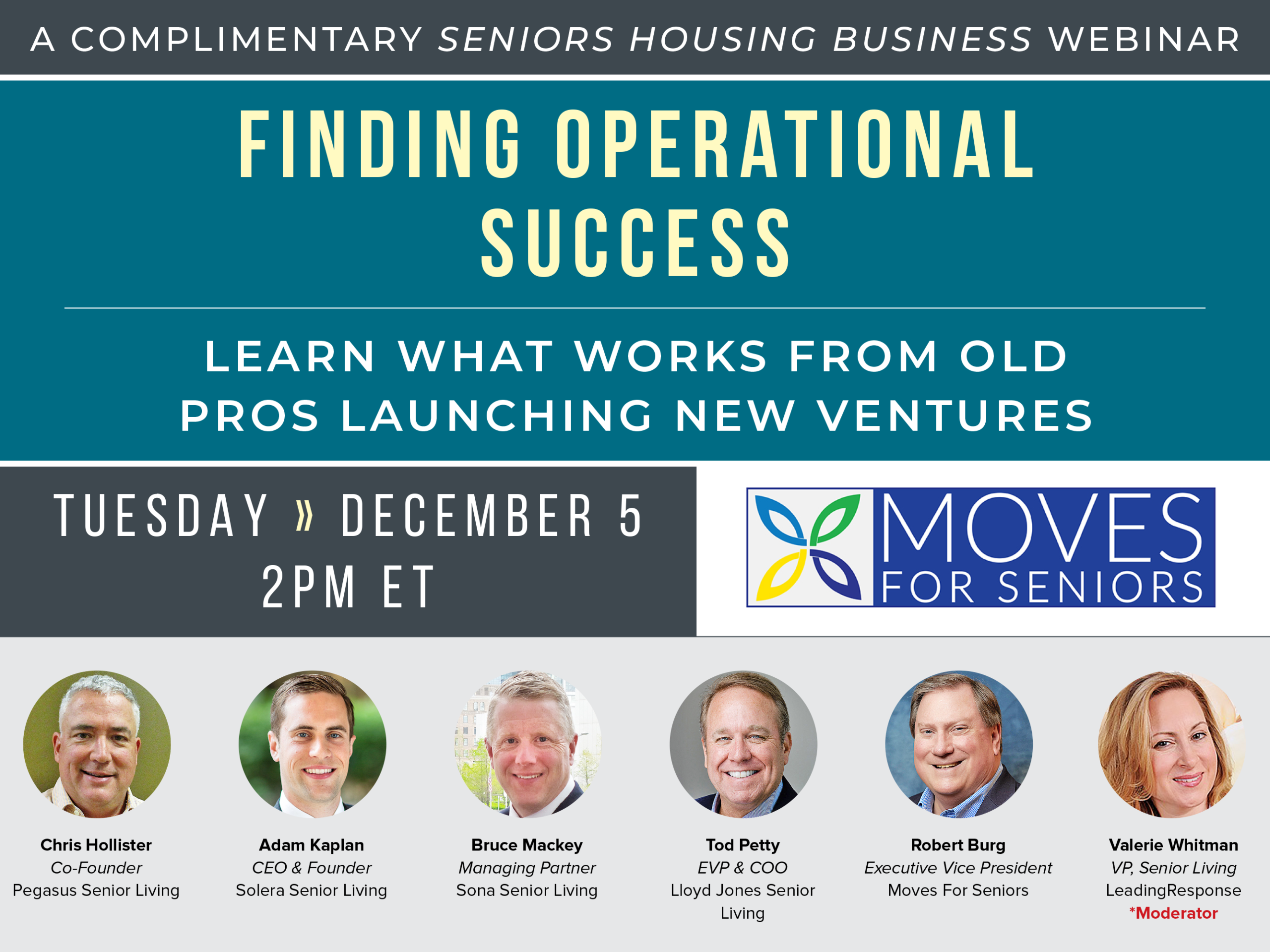 Spurred by increased industry competition and opportunity from the long-awaited baby boomer arrival, seniors housing executives with operating experience are launching management companies.
This seniors housing webinar explores the trend: It's a start-up wave occurring amidst a surge in construction. Owners and investors, looking for new approaches, are eager to partner with new firms run by experienced managers to quickly fill new projects and boost occupancy at old ones.
At the same time, multifamily developers sense an opportunity and are creating new divisions headed by seniors housing pros ready to tweak old formulas to attract younger retirees.
Listen to this seniors housing webinar to find out what works and what doesn't from maverick industry pros at the helm of new ventures.
This event is sponsored by Moves for Seniors and hosted by France Media's Seniors Housing Business magazine. For more information, contact Eric Goldberg at 404-832-8262.
For a full list of InterFace Conference Group webinars, click here.
—
Seniors Housing Business is published by France Media Inc., the parent company of InterFace Conference Group. For more information about all of the commercial real estate magazines, websites and newsletters published by France Media Inc., click here.